In this exhibition, a new collaboration between Juliane Foronda, Kirsty Russell and Tako Taal explores the barely visible gestures and behind the scenes work that make up a hosting practice. Following exploration of the Glasgow Women's Library archive and other personal and public contexts, the artists' work thinks about what supports us and how the different furnishings of hospitality are embodied in gestures of welcome.
Curated by Caroline Gausden.
Exhibition essay available
here
WRITINGS BETWEEN
: a series of correspondences between Caroline Gausden and Jen Clarke on the politics of hosting and hospitality on MAP Magazine.
part one
,
part two
and
part three
compress(ed memory foam)
newsletter archive available
here
.
slow pressure, wild survival, 2019
dried flowers, metal, plastic
varied edition of 94

Wild and fallen flowers collected around Scotland in the summertime, pressed in borrowed books from Glasgow Women's Library, pressed into an edition of 94 button badges to represent each day of summer.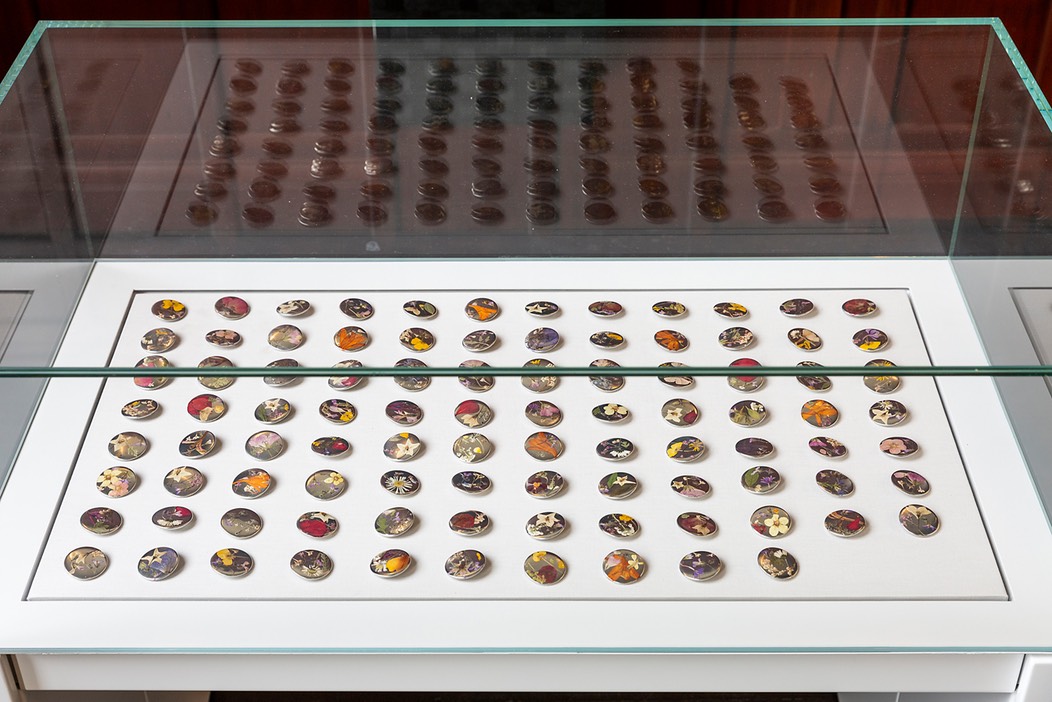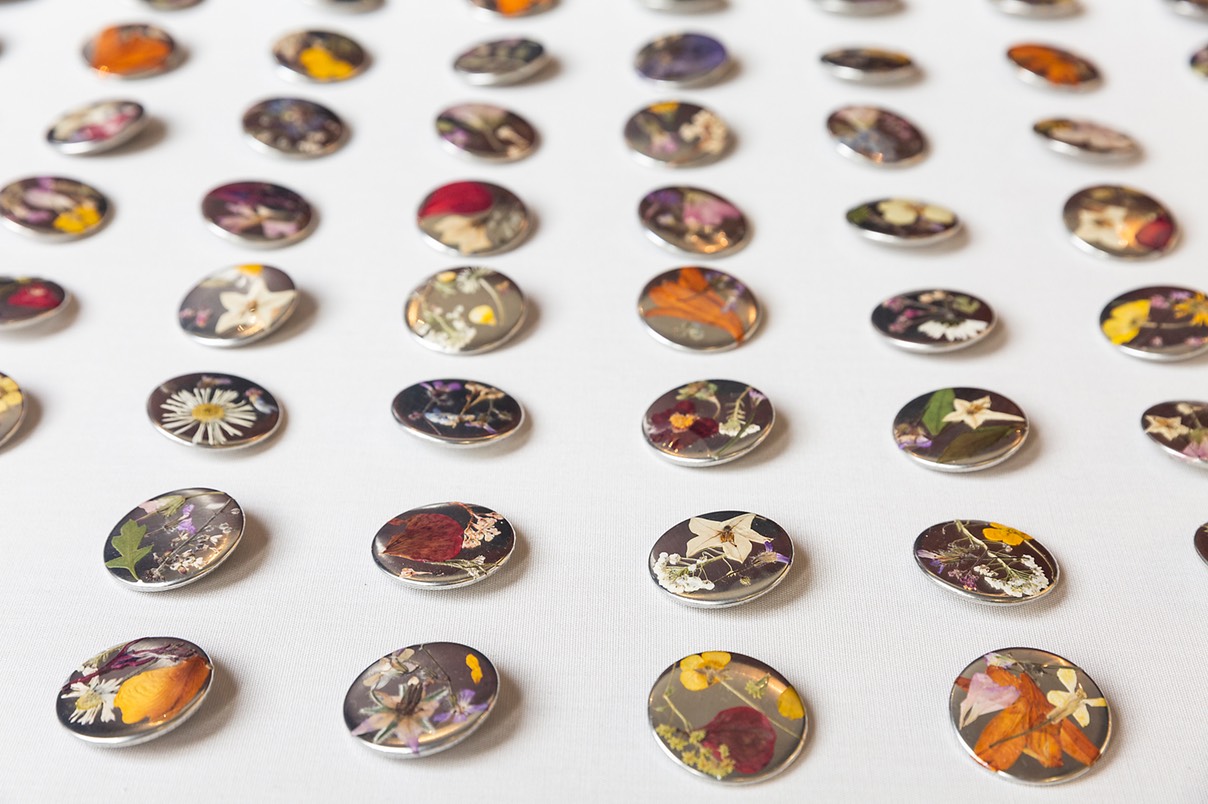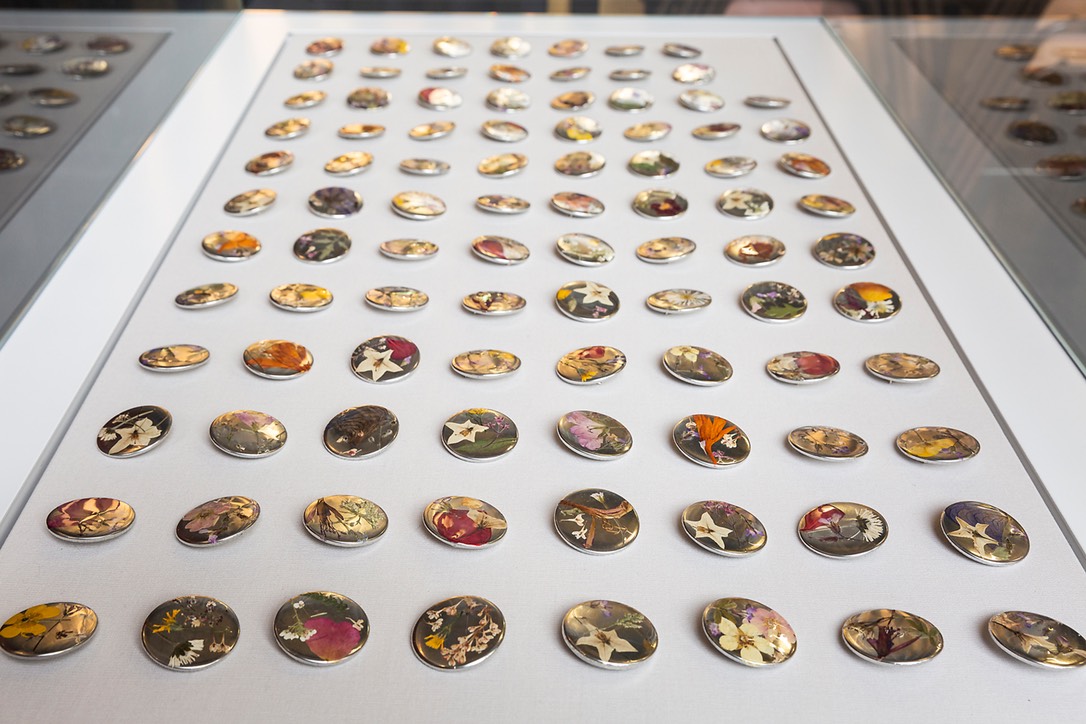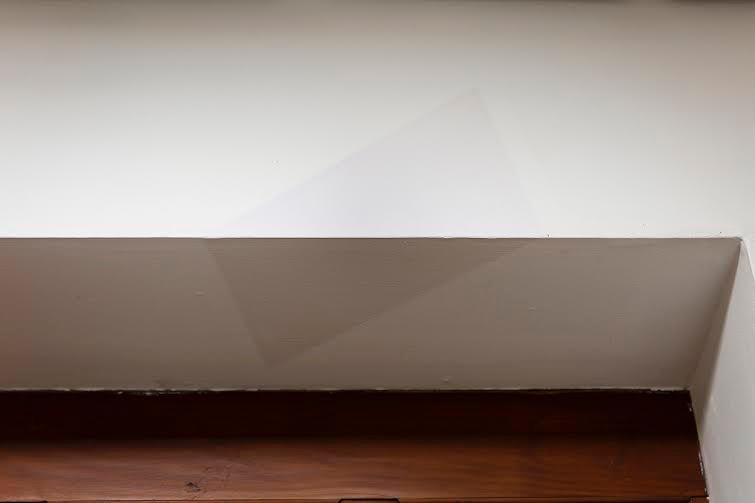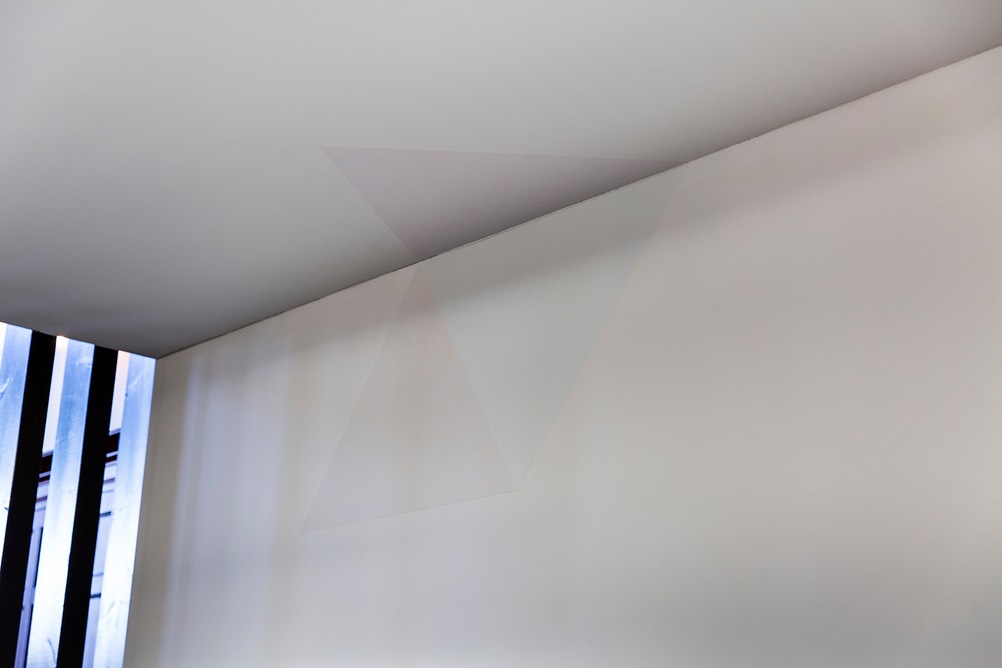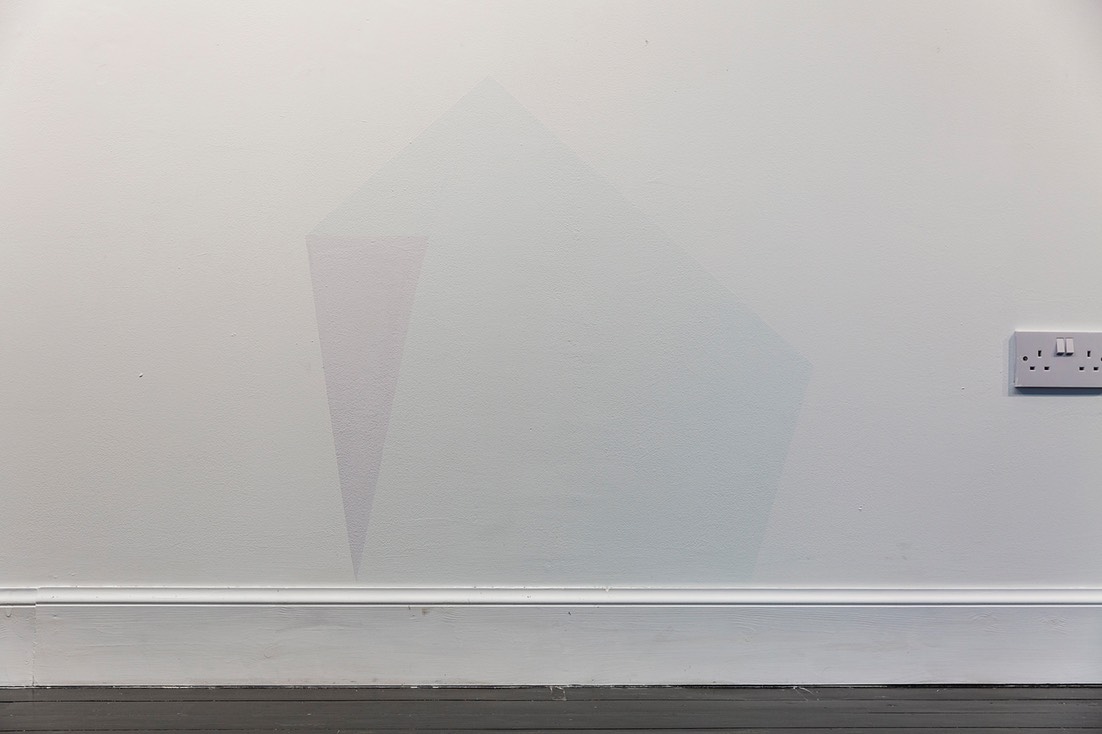 supporting gestures, 2019
latex paint on walls

Wall paintings of enlarged and simplified diagrams of napkin folds hugging the built environments. The subtle colours allow for the paintings to sometimes go unnoticed or rather look like a shadow on the wall.
Method:, 2019
homemade preserves

Inspired by the cookery books in the GWL archive, a collection of preserves were made and available for visitors to eat throughout the duration of the exhibition. This edible series stemmed from research on community-driven methods of preserving (this includes food preservation (pickling, fermenting, curing and/or combating food waste), archival research, cultural preservation, as well as unpacking the etymology of the word itself). The work focused on notions of ownership, memory & legacy, and time (labour) by employing it as a material.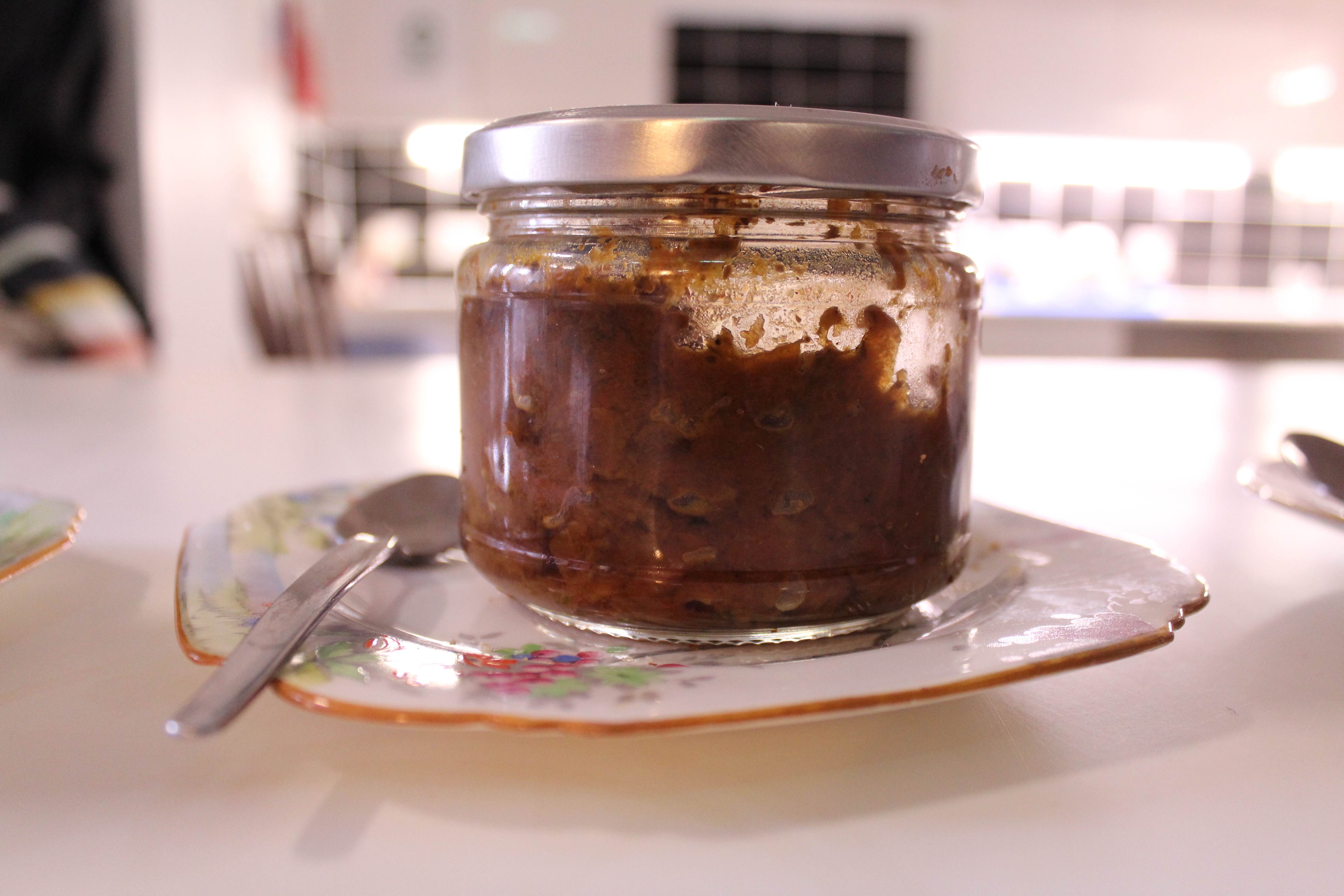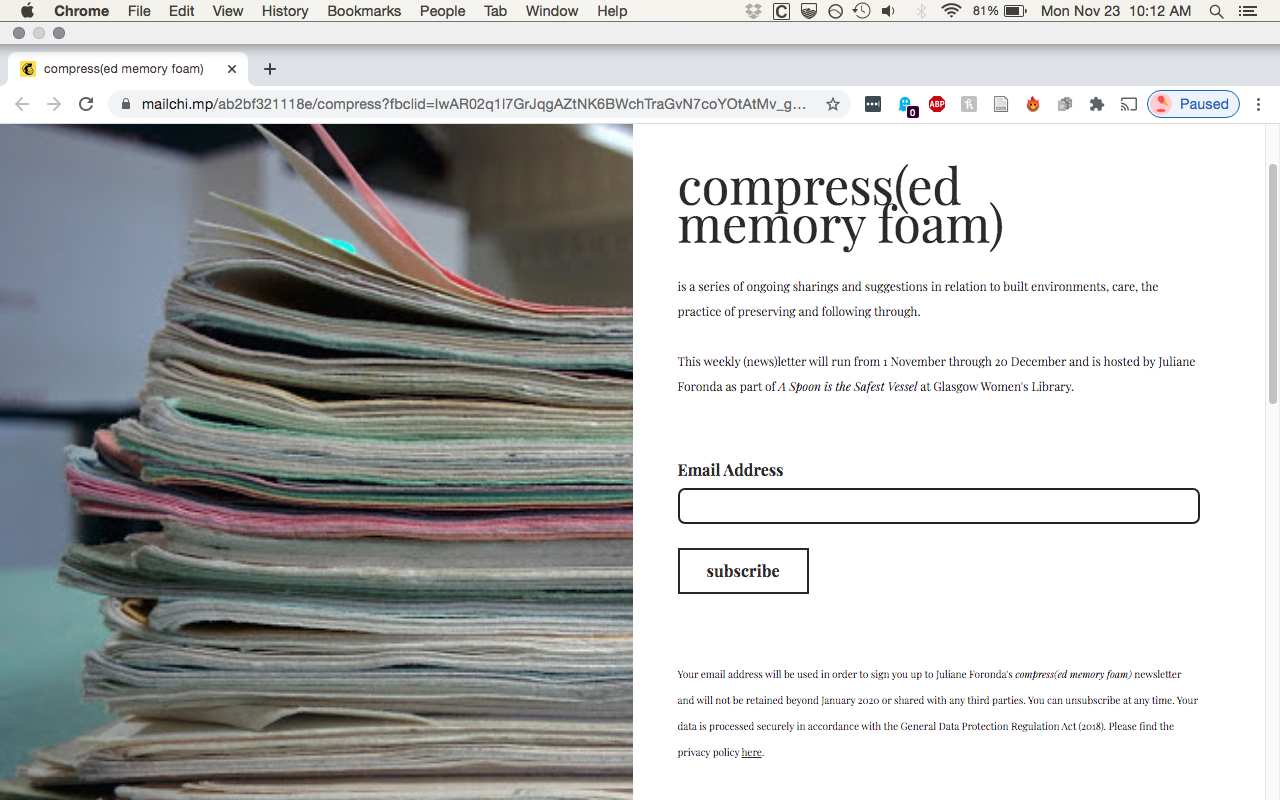 compress(ed memory foam), 2019
online newsletters
This durational text-based work existed solely as an online (news)letter which readers needed to subscribe to. compress(ed memory foam) is a series of ongoing sharings and suggestions in relation to built environments, care, the practice of preserving and following through. The (news)letters were delivered straight into the readers' inboxes every Friday throughout the duration of the exhibition.
compress(ed memory foam)
newsletter archive available
here
.
I would like to acknowledge Glasgow Women's Library, the Canada Council for the Arts, Aberdeen City Council, Look Again and Gray's School of Art (RGU) for their support on this project.




Glasgow Women's Library documentation photography: Suzanne Hefferon